Mohan Samant was born in 1926 in Bombay. His family wanted him to become an engineer. Initially, he worked in companies like Verma Shell, etc. but in the end, he became a painter.
In 1951, after completing his art education at Sir J.J. School of Art, Bombay, he painted for a few days. In 1957, he went to Rome on a scholarship from the Italian government.
From there he went to America on a Rockefeller Fellowship and stayed there from 1959 to 1965. After returning to India for some time, he settled in America in 1968. He lives in New York.
He keeps coming to India occasionally but he has not had much contact with the Indian art world.
Initially, he was influenced by Jain miniature paintings and integrated their characteristics with the characteristics of modern art.
This improved his art and he started participating in international exhibitions. He depicted the original nature of things by understanding them.
According to Samant, every object or substance has three sanskars in our mind, one is its thought, concept or idea; two, its sound; And three, its physical form.
Samanta presents the coordination of these three in images and visual mediums. In
Samant got the inspiration to move ahead in the field of painting from Basauli and Jain's miniature paintings. His simple shapes, raw style, and exuberance of colors and atmosphere inspired him greatly.
After practicing for some time, he developed a style that suited his personality.
While traveling through European countries and seeing exhibitions, art galleries, and museums, he also went to see the prehistoric caves of Lasko.
After traveling all over and seeing a variety of styles, he realized that there is really no such thing as contemporary art because the trends that we see in contemporary art today already exist somewhere.
After this, after returning to India, he traveled extensively and studied ancient sculptures. He kept changing his style according to his need for expression.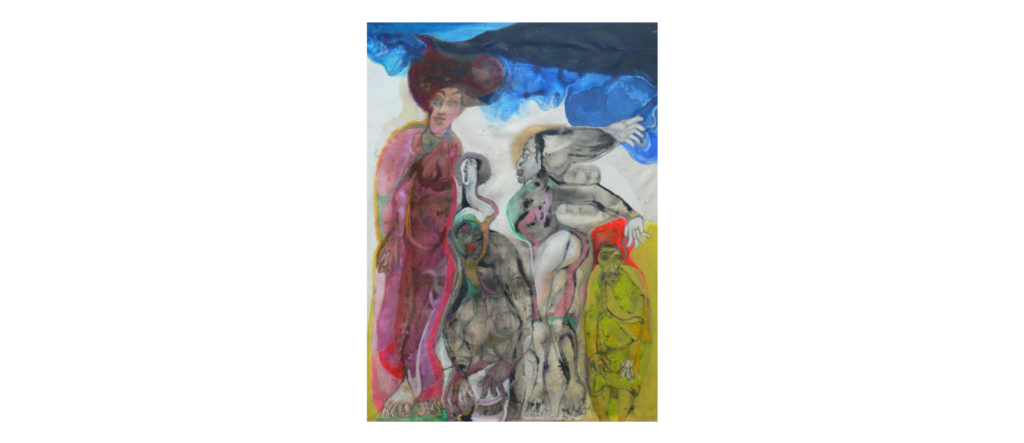 Although he is proud of the old art traditions of India, he feels that only the craftsman needs tradition, not the creative artist. Besides this, he also believes that new is not only modern and Mohan Samant hates superficial modernity.
He initially worked in watercolors. After that, he started working in an oil medium.
Started creating relief surfaces using marble powder and Glue on large canvases and depicted subjects similar to fairyland stories.
In these paintings, oil colors appear to have a pastel appearance. After this, he again changed his style.
With the help of raised lines, they started creating highly distorted figures whose limbs were bent in strange ways. The ribs of the body are clearly visible and a gloomy atmosphere prevails over the entire work.
Mohan Samant's paintings have been influenced by primitive, folk, and miniature painting styles. His initial colors were also of miniature style.
After drawing the figures, he filled them with color using wash and also made the figures small and big according to the subject, this is a trend of primitive art.