Dive into Cape Town's Beach Paradise!
Welcome to Cape Town, the beach paradise of South Africa! With its stunning coastlines, crystal-clear waters, and warm sunny weather, Cape Town is a dream destination for beach lovers. Whether you're looking for a peaceful escape or an adventure-filled getaway, this vibrant city has it all. So pack your sunscreen, put on your flip-flops, and get ready to explore Cape Town's top 10 beaches!
Clifton Beaches:
Nestled between towering granite boulders, the Clifton Beaches are known for their azure waters and pristine white sands. Divided into four coves, each beach offers a unique atmosphere. Whether you're sunbathing, people-watching, or enjoying a refreshing swim, these beaches are the epitome of beachside bliss.
Camps Bay Beach:
With Lion's Head and the Twelve Apostles as a breathtaking backdrop, Camps Bay Beach is simply picture-perfect. This trendy beach is a favorite among locals and tourists alike. Take a leisurely stroll along the palm-fringed promenade, sip on a cocktail at one of the stylish beachfront bars, or simply relax on the silky sands.
Muizenberg Beach:
If you're a surfing enthusiast or simply want to give it a try, Muizenberg Beach is the place to be. This long stretch of golden sand is not only famous for its colorful beach huts but also for its consistent waves, making it ideal for beginners. Grab a board and ride the waves or take a walk along the iconic Muizenberg Pier.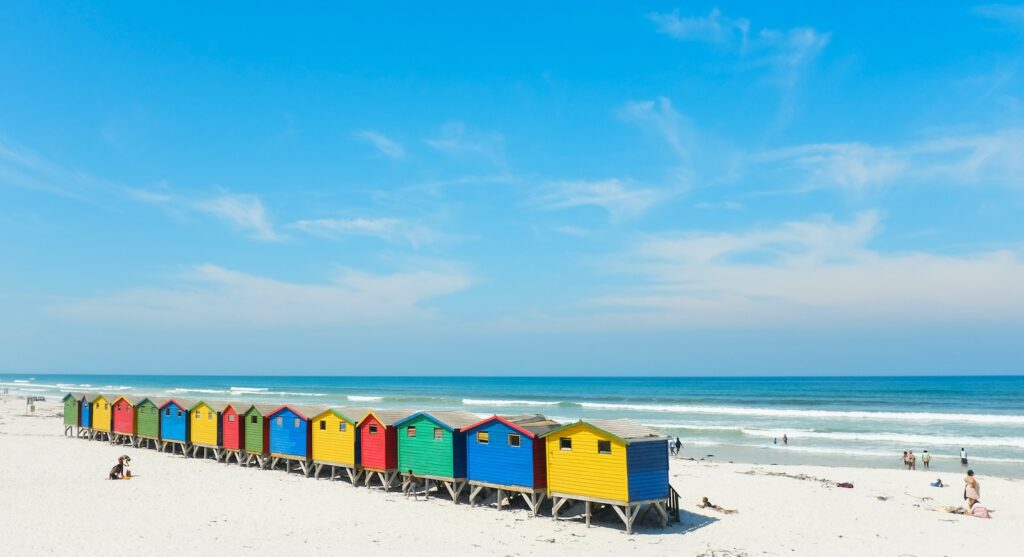 Llandudno Beach:
Tucked away between giant granite boulders and surrounded by picturesque cliffs, Llandudno Beach is a hidden gem. Known for its untouched beauty and clean waters, this beach is perfect for those seeking tranquility. Watch the sunset, go for a peaceful swim, or have a picnic while soaking in the breathtaking views.
Boulders Beach:
Prepare to be charmed by the adorable African penguins at Boulders Beach! This unique beach is home to a colony of these delightful creatures. Take a walk along the boardwalks, watch the penguins waddle around, and even join them for a swim. Don't forget your camera, as these feathered friends make for some fantastic photo opportunities.
Bloubergstrand Beach:
For a postcard-worthy view of Cape Town's skyline, head to Bloubergstrand. This beach offers a panoramic vista of Table Mountain, Devil's Peak, and Lion's Head. With its strong winds, it's also a popular spot for kitesurfing. Soak up the magnificent views while enjoying a refreshing beachside picnic.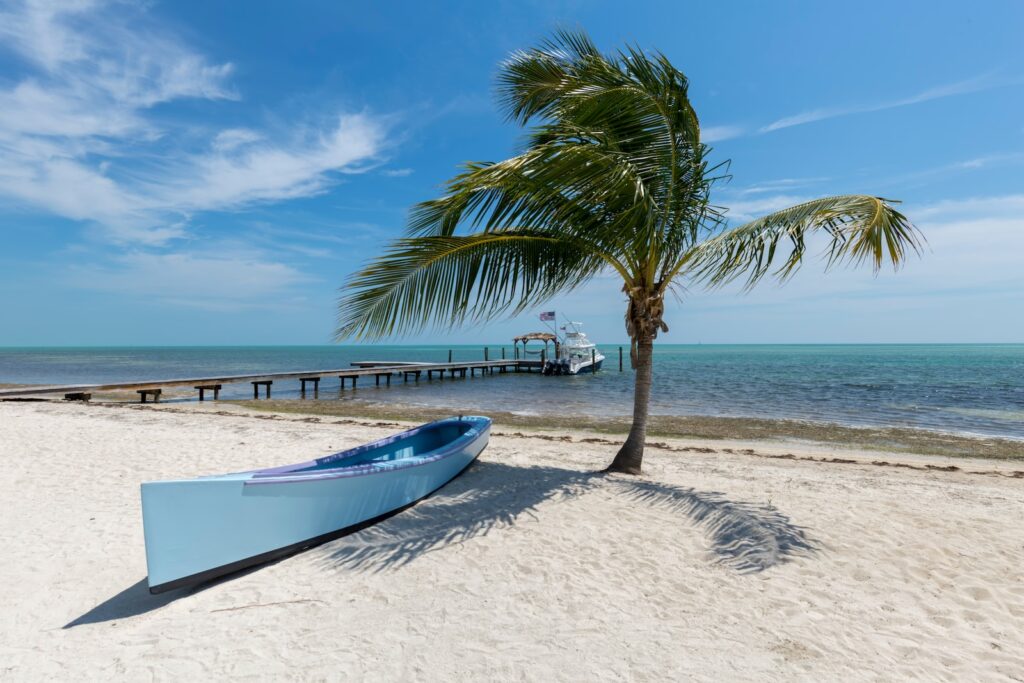 Noordhoek Beach:
If you're looking for a beach escape untouched by commercial development, Noordhoek Beach is the place to go. This vast stretch of pristine sand is perfect for long walks, horseback riding, or simply enjoying the tranquility of nature. With its rugged beauty and crashing waves, it's a true haven for nature enthusiasts.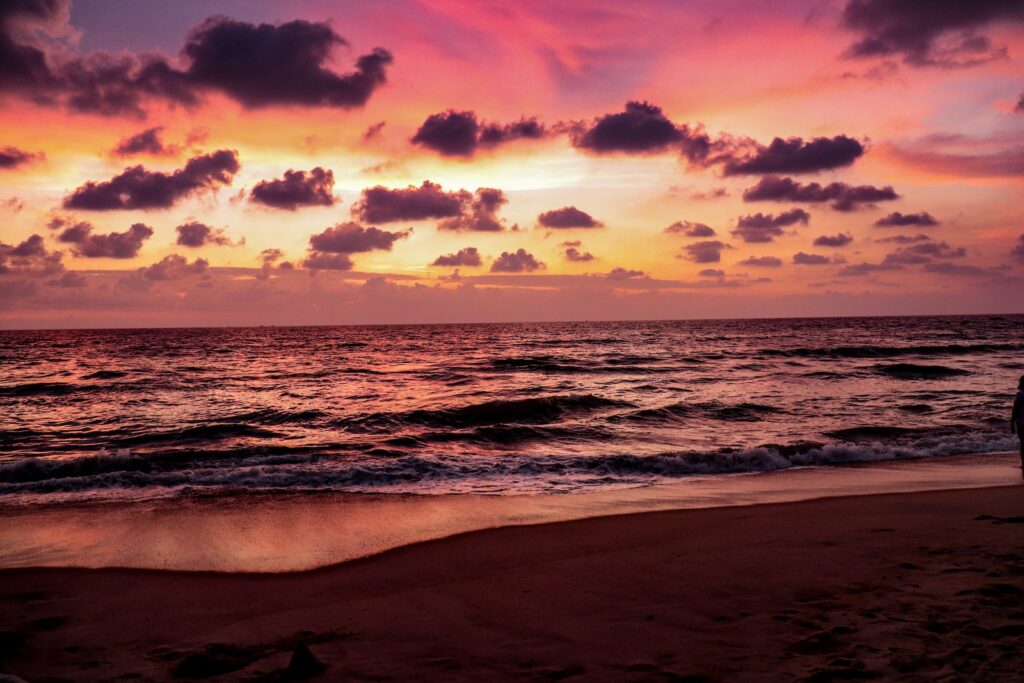 Hout Bay Beach:
Nestled in a picturesque fishing village, Hout Bay Beach is a favorite among locals. Renowned for its fresh seafood and lively atmosphere, this beach offers something for everyone. Take a boat trip to Seal Island, savor some delicious fish and chips, or simply relax and soak in the laid-back vibes.
Glen Beach:
Hidden between Camps Bay and Clifton, Glen Beach is a surfer's paradise. Its powerful waves and rocky coastline attract experienced surfers from all around the world. Even if you're not surfing, this secluded beach is worth a visit for its stunning views and peaceful atmosphere.
Sandy Bay Beach:
For those seeking a more adventurous beach experience, Sandy Bay is the place to be. Situated at the foot of the Twelve Apostles, this nudist-friendly beach is known for its untouched beauty and secluded location. Embrace your wild side, enjoy a skinny dip in the turquoise waters, and feel at one with nature.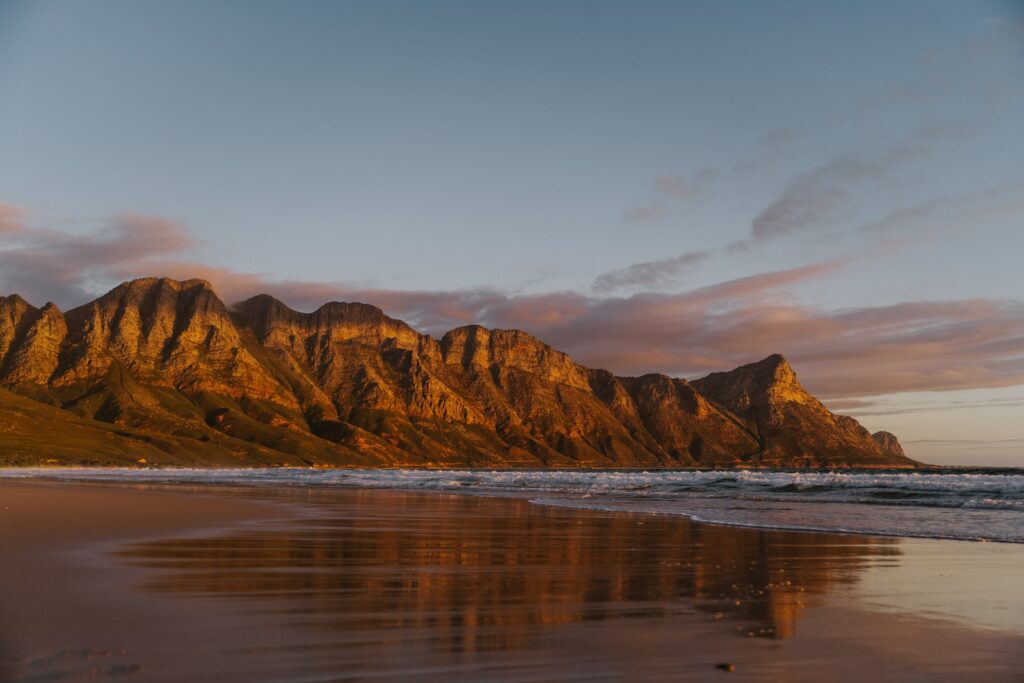 Cape Town's top 10 beaches offer endless opportunities for relaxation, exploration, and fun in the sun. Whether you're a sunbather, surfer, or nature enthusiast, there's a beach here that will capture your heart. With its diverse coastlines and friendly atmosphere, Cape Town truly is a beach lover's dream come true. So grab your swimsuit, hit the sand, and let the waves of joy wash over you in Cape Town's beach paradise!